Silver Spring
About Silver Spring
When you see all of the new businesses, clean buildings and young professionals hurrying from work to play, it is hard to believe that Silver Spring, Maryland was considered something of a wasteland of abandoned urban sprawl only a short decade ago. Silver Spring is a true success story of urban renewal that now offers area residents a community that they can be proud of with housing that ranges from the affordable, comfortable apartments to high end, luxury condominiums. While residents of the outer suburbs sit all morning and evening in bumper to bumper traffic, many Silver Spring citizens find that they can live perfectly comfortably without even needing an automobile due to reliable public bus transportation of the county and city, a convenient Metro station and successful car sharing programs like Zip Car. With the major influx of new wealth and young residents, it is no surprise that Silver Spring has no shortage of shopping, dining and entertainment options. The majority of commerce is centered around the Downtown Silver Spring Shopping Area, where great restaurants such as Capital Bleu and Lebanese Taverna Cafe sit side by side with lively local watering holds like Lenox and Hook and Ladder Brewing company. The adjacent shopping mall offers convenient retail shopping for standard fare, while the outlying boutiques and specialty shops offer more specialized items. For entertainment, there are two major movie theaters nearby, including the Majestic and the famous Silver Theatre of the American Film Institute, as well as theatrical stages like Round House Theatre and Montgomery College Performing Arts Center.
Silver Spring News & Articles
Events in Silver Spring

Ocala Steel Enterprises
on Wednesday, 26 Jun, 2:30 AM
at rer
Ocala Steel Enterprises builds Metal Buildings with the best American made steel so you don't need to worry about strength or longevity. We are family owned, licensed & insured, so you don't need to be concerned about getting started and getting finished.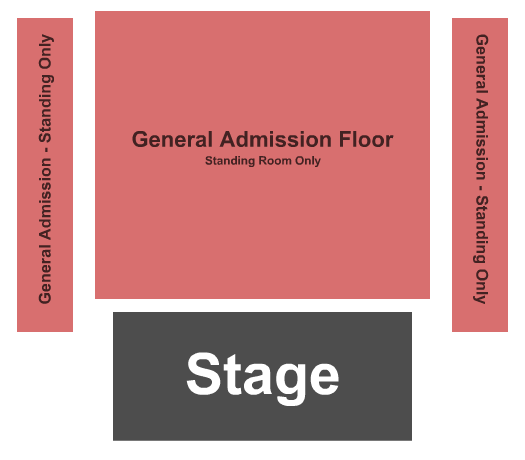 Guaco, Chyno, La Melodia & Annybell
on Saturday, 29 Jun, 8:00 PM
at
The Fillmore Silver Spring
Find Tickets
CARIBBEAN HERITAGE FESTIVAL
on Sunday, 30 Jun, 1:00 PM
at
Silver Spring Civic Building
Find Tickets
CARIBBEAN HERITAGE FESTIVAL, Celebrates the Culture of the Caribbean Region....ARTS, MUSIC, FOOD,  Featuring Recording Artists, TIMEKA MARSHALL, ADRIAN DUTCHIN,  Grenada's 2017 & 2018 Groovy Monarch DASH
Independence Weekend Sunday! {FREE DRINKS}
on Sunday, 7 Jul, 5:00 PM
at
Kaldi's Social House
Find Tickets
INDEPENDENCE WEEKEND SUNDAY! This Sunday, we invite you to join us from 5 pm till 11 pm at Kaldi's Rooftop, 918 Silver Spring Ave. Downtown Silver Spring MD for Good Life Sundays. Grab all your cultured friends and join us for this one-of-a-kind experiences featuring th
30 & Over Affair
on Friday, 12 Jul, 10:00 PM
at
The Fire Station 1 Restaurant & Bar
Find Tickets
Friday July 12th from 10pm-2am Fire Station One  8131 Georgia Ave. Silver Spring MD tix. $20 in Advance More at the Door  DJ Lonnie C on 1's & 2's 
Carifesta Music & Arts Festival
CARIFESTAMUSIC & ARTS FESTIVAL Veterans PlazaDowntown Silver Spring, MD Sunday July 21st  2019 1pm-9pm Performing Live! Ras Slick & The Dutty Bus Crew,  ShaMain, Machete, Shawn Ice, Josanne Francis Trio. International Djs Dj Trini, Dj Super Slice, Dj Fyah Oats, Dj
Springbrook Gala: Class of 2009 Reunion
on Friday, 9 Aug, 7:00 PM
at
Silver Spring Civic Center
Find Tickets
It's been 10 years since we have left Springbrook and split ways. Let's come together, celebrate our wins, stroll down  memory lane and make some new meaningful connections. Bring your best vibes, wear your best outfit and come enjoy amazing music and delicious food. We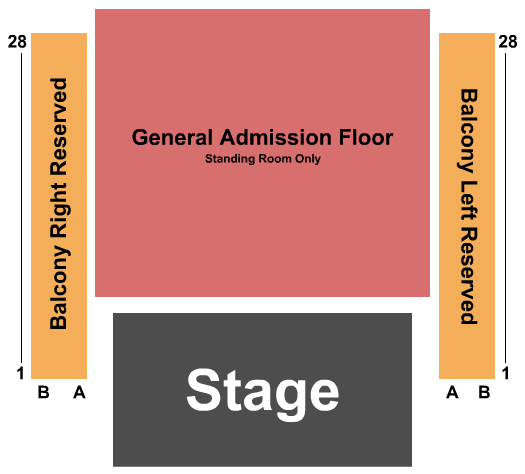 Kamelot
on Tuesday, 10 Sep, 8:00 PM
at
The Fillmore Silver Spring
Find Tickets